Olly Shepherd, General Manager at Hogarths, a duo of luxury hotels in the Birmingham area, talks to us about Wireless Rooms and how it's going to 'make their businesses more efficient and increase revenue'.
Andy and Helena Hogarth originally bought the 1760's guest house in Solihull in 2004 as a family residence. Later on, it was converted into a bed & breakfast and in 2012 significant investment was deployed to refurbish the property into a 48-bedroom luxury hotel. In 2015 they purchased Stone Manor; believed to originally date back as far as the doomsday book, hosting an additional 56 rooms. The hotels offer multi-function facilities that serve both business and leisure clientele, plus weddings and events.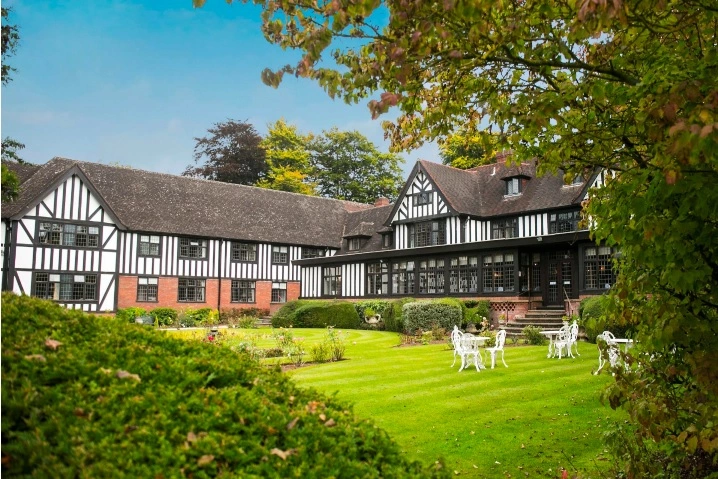 'I've been here just short of 10 years. My role has progressed as the hotels have evolved. I have been lucky enough to see all the changes as they've happened. It has been a great transformation' says Olly.
At the start of 2020 life changed for everyone as Covid 19 took hold and a global pandemic was announced. Lockdown saw most of the UK sent home or placed on furlough. The hospitality industry was placed in a semi-permanent state of limbo. For those that survived, recovery was going to be tough.
'COVID for the last 18 months has pretty much decimated all of our business' explained Olly.
Friends Andy Hogarth and Rod Jackson, Green Duck's CEO, looked at how the industry might recover. They would need to reduce costs, increase revenue, improve cleanliness but most importantly regain the confidence of customers. In a competitive marketplace hotels needed to do more. They needed to stand out.
---
'Wireless Rooms was conceived during dinner by two friends Andy and Rod, whilst discussing ideas that might help the struggling hospitality industry emerge from the pandemic' continued Olly.
---
Wireless Rooms an in-room tablet that connects guests to information and services was created. Guests would be able to communicate with staff via the tablet, order room service, even book a spa treatment from the comfort of their hotel room. As a result printing and telephony costs would be reduced, staffing made more efficient and easy up-selling opportunity. The software would enable the host to reduce costs and increase revenue, not to mention improve cleanliness.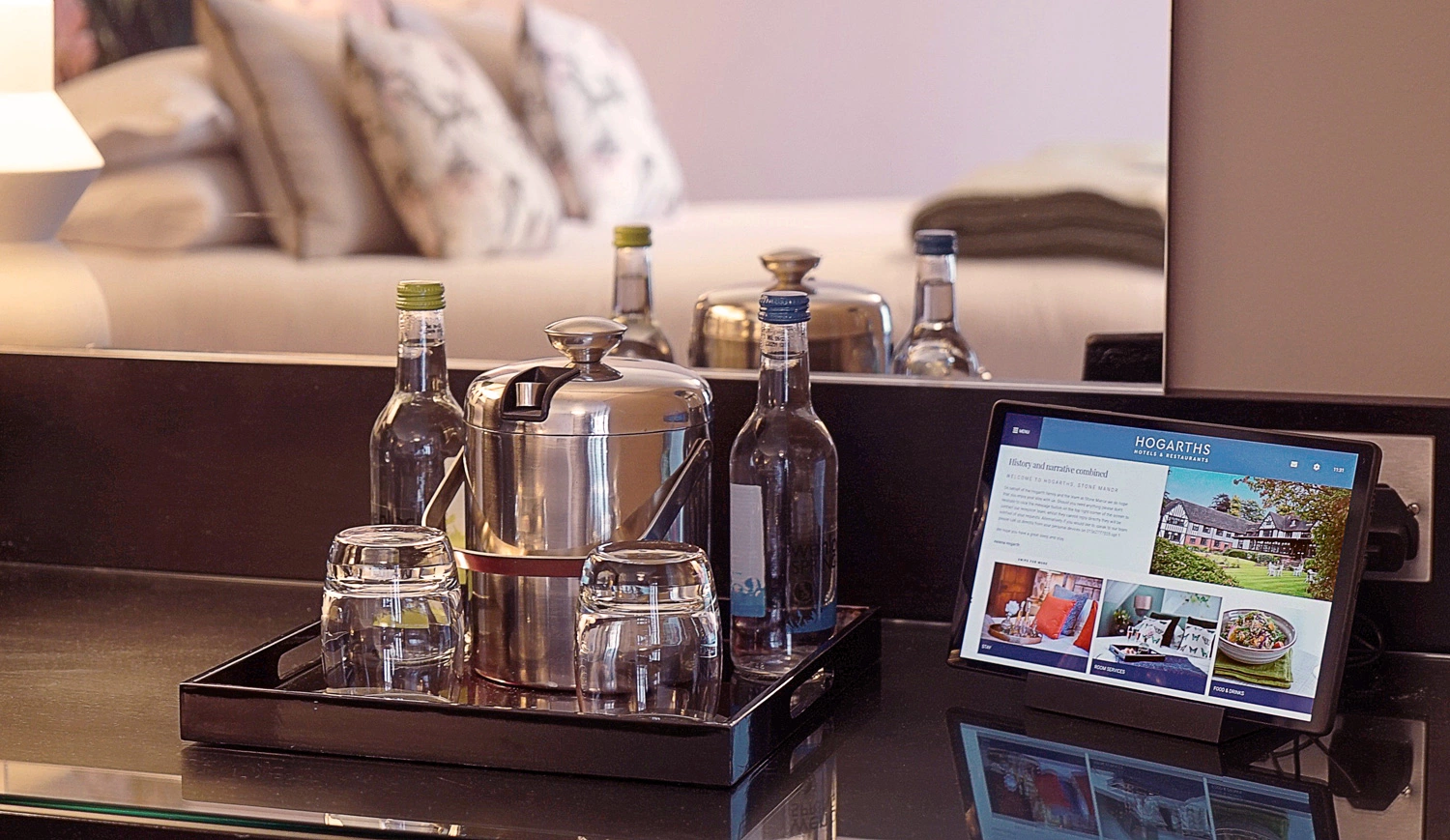 Hogarths was first in the queue for Wireless Rooms and offered to launch the application at both hotels. This launch would provide valuable feedback to the team to enable them to develop the software further before the product was officially live. With the support of the team, the content for the hotels was created and populated into the software, and significant changes were made to the hotel's protocol. When asked what he perceived would be the benefits for the new system? Olly replied:
---
"Not processing calls or room service orders will save us so much time – it's going to make life much easier and make us a more efficient business. We will be able to take the phones out of the rooms and everything will sync. Not only will it be easier but there is much less room for error. We are looking forward to upselling offers and generating more opportunities and revenue as time progresses"
---
At the beginning of May, Wireless Rooms has deployed throughout Hogarths two hotels, in a total of 105 rooms, just in time for the reopening of UK hospitality on May 17th.
On the deployment Olly stated;
---
"It was so easy; it took just a matter of minutes to get the tablets up and running in the rooms once the content had been uploaded. The team have been so helpful."
---
The hotels actively encouraged guests to use the tablets, showcasing them in their reception area. A total of 198 messages were sent from customers to the hotel using the app in June alone. Given the climate, Wireless Rooms is very happy with this response.
If you would like to find out more about how Wireless Rooms could help your business request a demo or pop over to the ROI calculator to see what we could do for you.