 Hogarths Case Study
Hotel/s: Hogarths Solihull and Hogarths Stone Manor
Name: Olly Shepherd
Job Role: General Manager
Duration of the role: 10 years
History of the hotel: Hogarths Solihull was bought in 2004 as a residential property, it was later turned into a B&B, and then a hotel of 49 rooms. Hogarths Stone Manor which has 56 rooms was bought in 2015, both underwent a big refurbishment in 2020.
Average occupancy: Normally this would be approx. 70-80%, currently around 30% as we are waiting for the corporate business to pick up after Covid.
Business or pleasure: Solihull is more catered to business guests whereas Stone Manor is more leisure. The weekends are very much event and wedding based.
Average Room Rate: £129 (room rate approximately at the time of interview).
Extra Facilities: Stone Manor is in the process of having some treatment rooms/spa built. Both venues cater for weddings and events.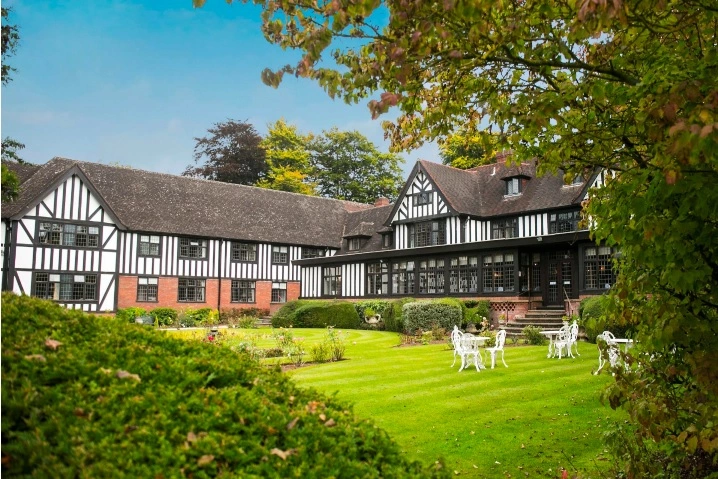 What prompted the change to Wireless Rooms? It's the big one really – COVID. The last 18 months has pretty much decimated all our business. Stone Manor was able to open a little bit more than us in December, so they've had a few more months trading. Related significant obstacles such as staffing, and recruitment have made things difficult.
What interested you about Wireless Rooms? It was a conversation between Rod and Andy and how improvements could be made to the industry as it emerged from lockdown and Covid. Andy had seen something similar before but thought they could offer more.
What are the benefits of Wireless Rooms in your opinion? Efficiency both in terms of call volumes and room service, but also staff time. When we have the spa at Stone Manor, we will upsell using Wireless Rooms. We aim to see greater spend in terms of room service as it will be so much easier for guests to do it.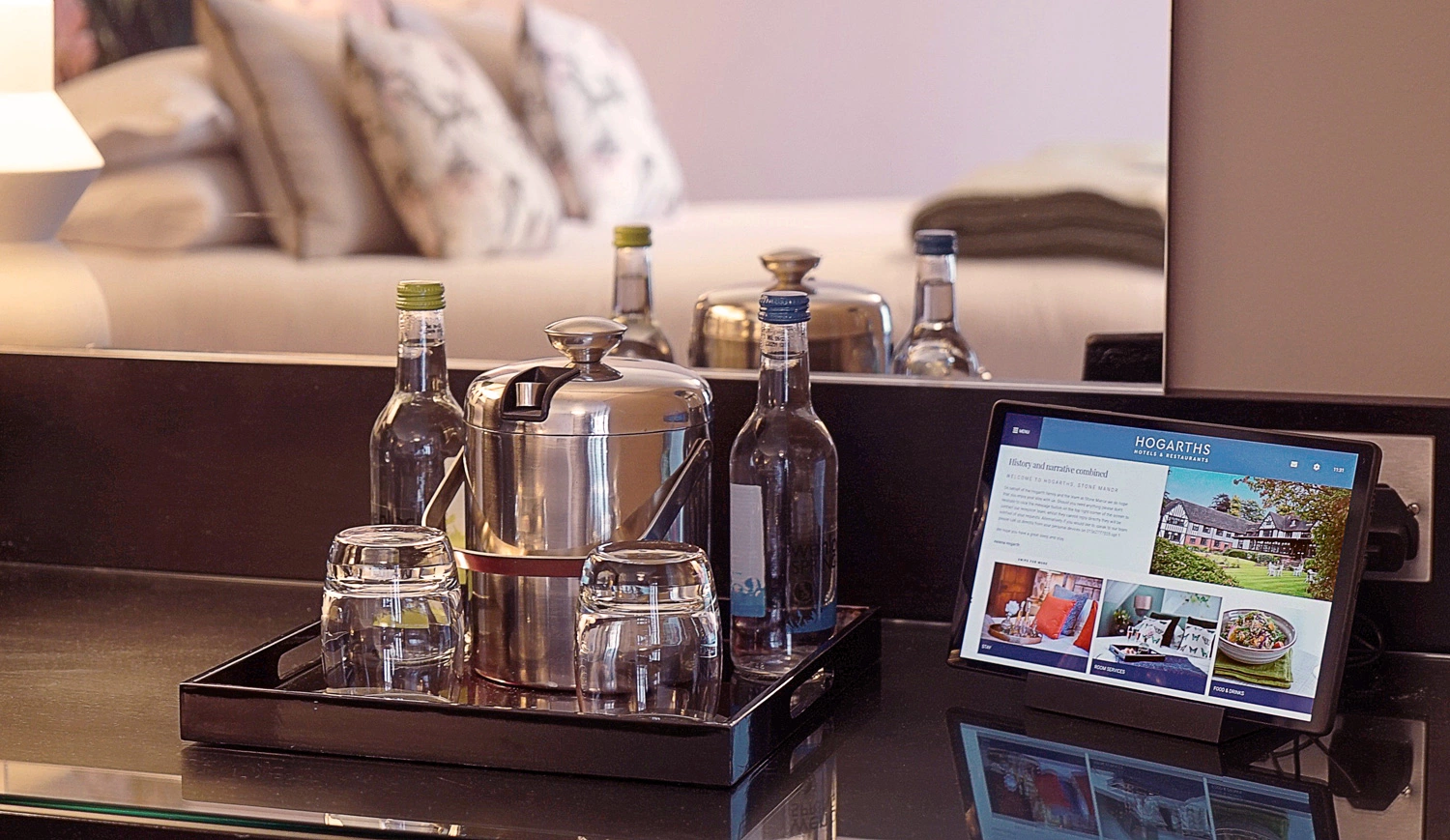 Did you have any concerns over implementing the new system? The training and changing of processes – it always takes time to adapt to a new system but so far it's been really easy. No major concerns.
How did deployment go? It went really well. Once the content had been uploaded it took minutes to deploy in the rooms. The implementation guys were only needed for half a day!
How was it working with the Wireless Rooms Team? It's been brilliant. The support team are always on hand to resolve any small issues.
Are guests using the messaging function? Yes, we have had lots of messages through – I think there were 198 messages in June.
What feedback have you had? It's been all good! No one has said anything negative.
Have you seen an uplift? There has been a lot of room service orders. We had one couple ordering drinks every 45 minutes.
If you would like to find out more about how Wireless Rooms could help your business request a demo or pop over to the ROI calculator to see what we could do for you.